Then & Now
Metz - - City center
On Nov.20th, 1944 only a few units of the German Volks-Grenadier Division were still at war. The center of their defense was the Police Station, which is surrounded by water. We Americans have made up our minds to end the ongoing fighting in a radical way. The Third Company of the 807th Tank Destroyer Battalion, 95th Division, is in position with a 90mm gun in action.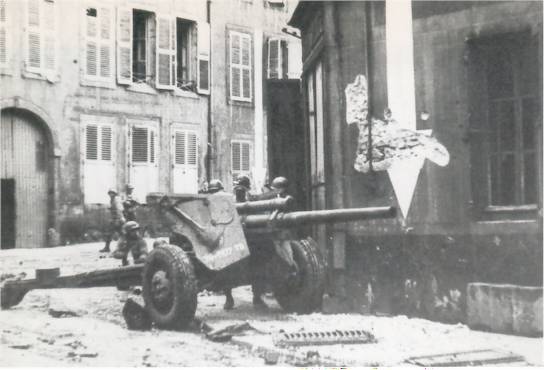 The 3rd Company of the 807th Tank Destroyer Battalion is in position. We see a 90mm Gun from this company in action.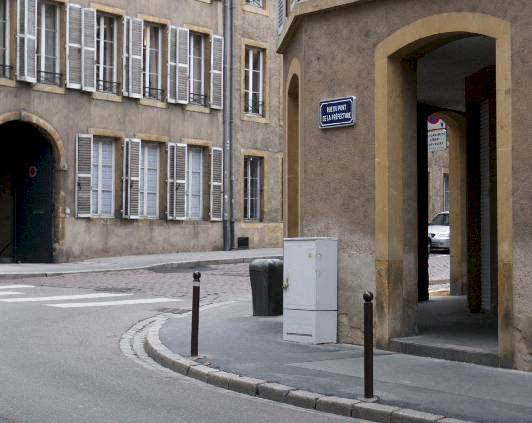 ---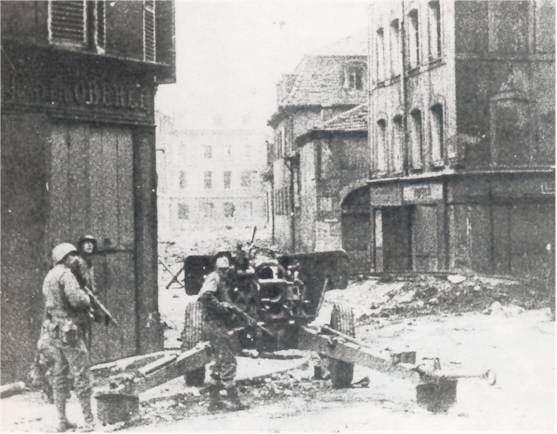 A gun at another angle that allows a better shot at the Police Station.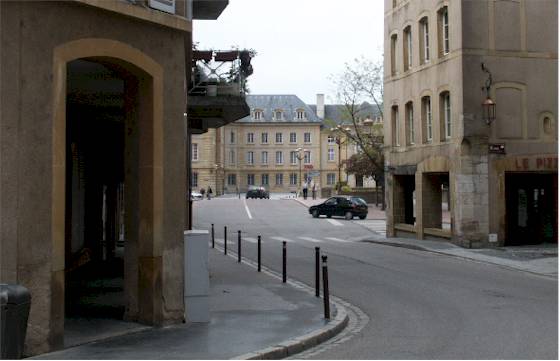 ---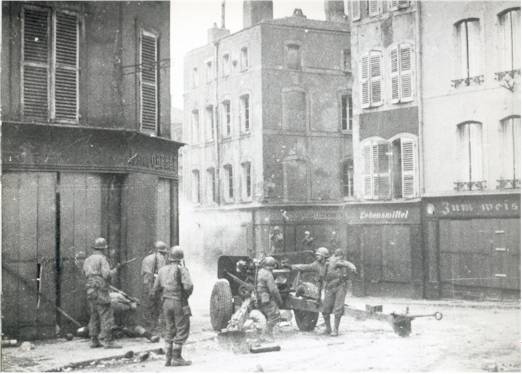 The Americans open fire on the Police Station.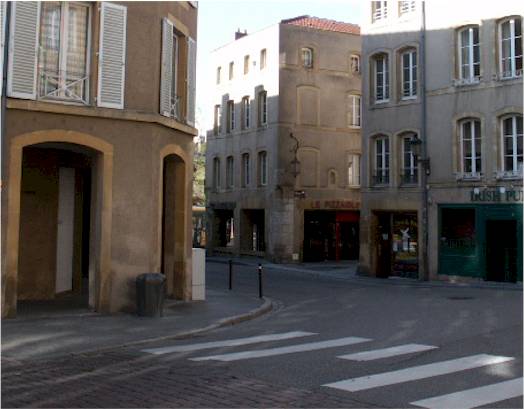 ---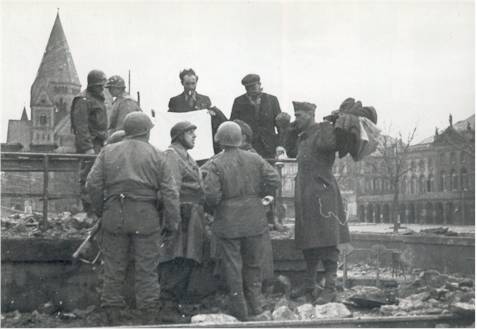 November 21st. Discussion with the Germans about their surrender. American officers along with Commandant de la Vasseley, French liaison officer to the Americans.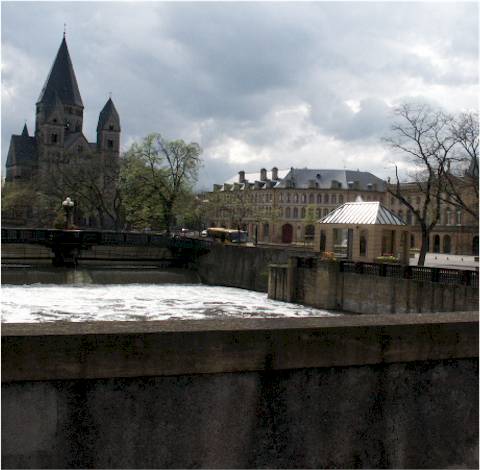 ---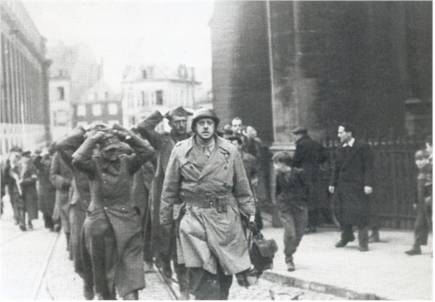 Surrender Germans. They'll go in Fort Saint-Julien for their captivity. On the right, the cathedral.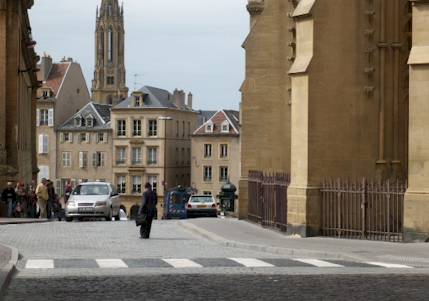 ---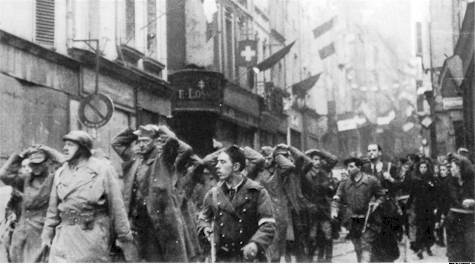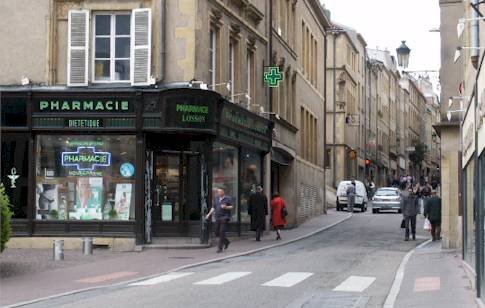 ---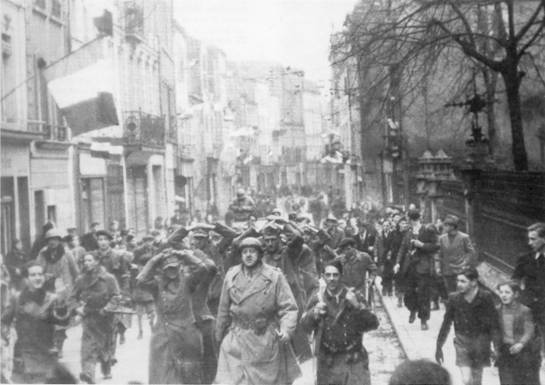 In the German Street, near the church St Eucaire.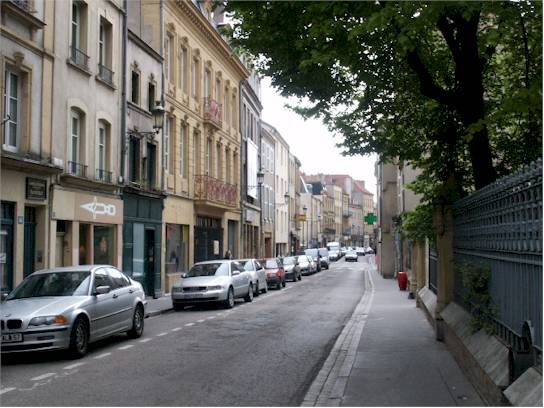 ---
Metz - - Train station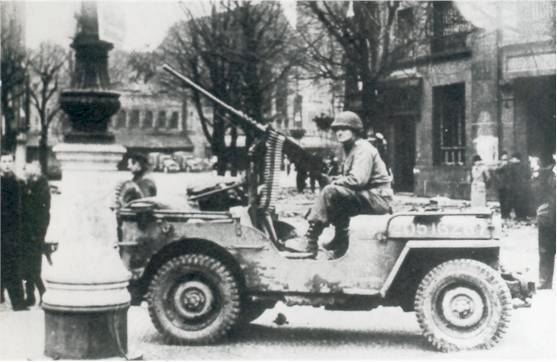 A recon jeep from Task Force Bacon in the street François de Curel, in the sector of the train station (see the background). The jeep has a machine gun .50 caliber.